iran
BIFF Movie Review: Fish & Cat is a beautiful, bloodless slasher film

28 weeks 2 days ago

---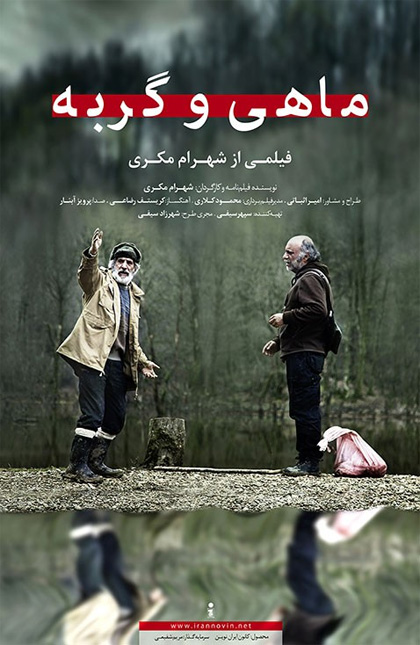 BUSAN, South Korea -- A voiceover booms in Farsi, telling the tale of a restaurant that made news for serving human meat. The film opens with Babak and Saeed, perhaps the world's creepiest restaurateurs, as they decide whether or not to give directions to some travelers. The alternative is obvious. Following this encounter, the two take a walk in...
S. Korea Loses to Iran, Punches Ticket to Brazil

44 weeks 2 days ago

---
ULSAN, South Korea -- South Korea fell 1-0 to Iran Monday night, and luckily held on to secure second place on goal difference to qualify for their eighth straight World Cup appearance.
Iran won the group with 16 points, two ahead of Korea, which finished joint second with Uzbekistan, which won 5-1 at home against Qatar. Korea finished ahead of Uzbekistan by a plus one goal difference.
Forward Reza Ghoochannejhad notched the games only goal, capitalizing on an error...
Preview: World Gathers in Seoul to Talk Nukes

2 years 5 weeks ago

---
SEOUL, South Korea -- Forgetting the fact that nuclear weapons are the most destructive technology in the history of our species, one only need take a look at the guest list for the Seoul Nuclear Summit...
Superman Drops U.S. Citizenship

2 years 51 weeks ago

---
BUSAN, South Korea
--Well, it looks like the man of steel is giving the U.S. a steel middle finger by renouncing his U.S. citizen ship in the 900th issue of the long running comic book released last Wednesday.
As the story goes, Superman flies to Iran to nonviolently support Iranian dissenters who are peeved at the mad Mullahs who have been repressing them since 1979. When he returns stateside the U.S. government is furious with Superman for interfering in U.S. policy. The government...
The Tsunami and International Politics

3 years 5 weeks ago

---
BUSAN, South Korea -- For as awful as natural disasters are, they also act as lightning flashes to illuminate the hidden landscape of states' weaknesses and capabilities. As 'acts of god,' natural disasters represent a uniquely blameless test of state seriousness and capacity (and of genuine international solidarity). Unlike man-made catastrophes such as 9/11 or Srebrenica, this cannot be blamed on foreign...
The Egyptian Revolution

3 years 10 weeks ago

---

Yes, Glenn Beck really is nuts. 'Frenimies' and Tunisia as Arch Duke Ferdinand.
---
BUSAN, South Korea - Regarding the video selected above, it is 'important' to start off with this to illustrate the sheer insanity of the US conservatives' foreign policy concerns...